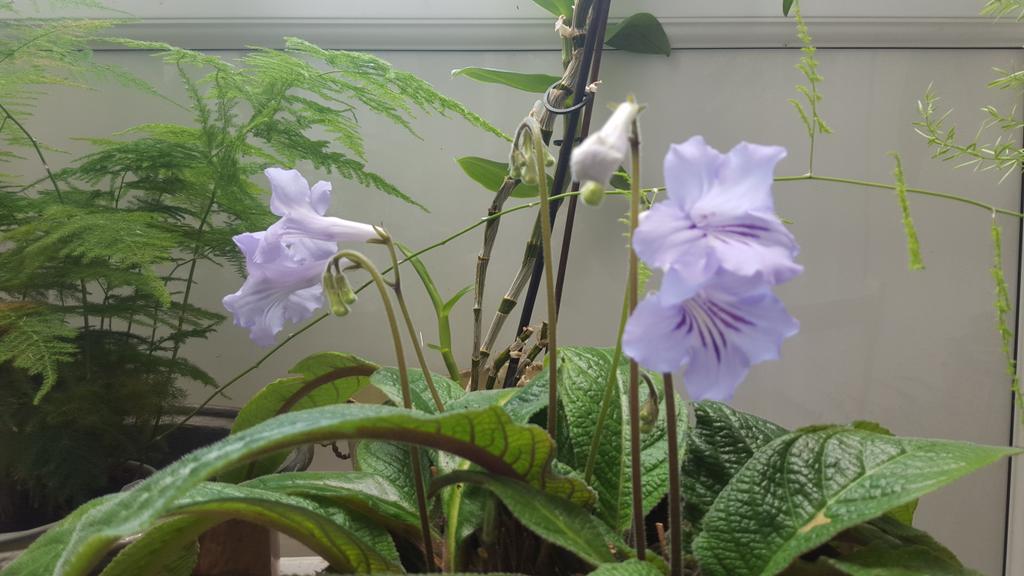 I may not be getting a vacation this year (sniff) but that's no excuse not to let my houseplants have a little holiday. They normally live in what I laughingly call my conservatory (a 6′ x 4′ lean-to) and are perfectly happy in there, but there's nothing like a bit of fresh air blowing round your leaves to give you a new lease of life.
I'll do any re-potting, re-shaping and sprucing up necessary and give them a little feed while I'm at it. I'm having some clear glass installed in the lower part of the lean-to (it's currently very ugly white plastic) so when they go back I'll have redecorated too.
The Cymbidium orchid flowered nicely this year so I'm rewarding it with a little swing in a ceanothus tree. I'll let them stay out while the weather's nice, and they can go back home when there starts to be a nip in the air.